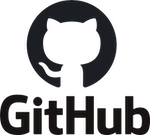 The Plazi-community is organized on Github and is open for contribution.
Training Material
We're developing a text-based, certificate granting online GGI course for individual extractions and template creation. In the meanwhile, we've a commented list of steps for both processes. Moreover, for the former, there is a playlist of subtitled screencasts that illustrate each and every one of these steps. The subtitles is currently available only in English, but Brazilian Portuguese and Spanish versions are in the works.
Publishers
If you are interested in getting your journal into TreatmentBank and partners, please, contact us directly at info@plazi.org.